Everyone likes a little change from time to time. Small changes in your home can go a long way and you don't have to spend tons of money hiring contractors for every home improvement project. There are small home updates you can do on your own that won't require you to empty your wallet in order to cover all the costs. So whether you're updating your home for fun or because you're getting ready to put your home on the market, here are eight easy and inexpensive updates that you can do yourself.
A Budget-Friendly Bathroom Makeover Using Paint
If you're updating your home to put it on the market, one of the main areas you want to focus on are your bathrooms, since bathrooms are typically one of the main selling points for buyers. After Tanya from Dans Le Lakehouse painted her walls, cabinets, and vanity, including her hardware, she hung up a huge black and white painting. Check out her blog to see what other additions helped take this bathroom from drab to fab.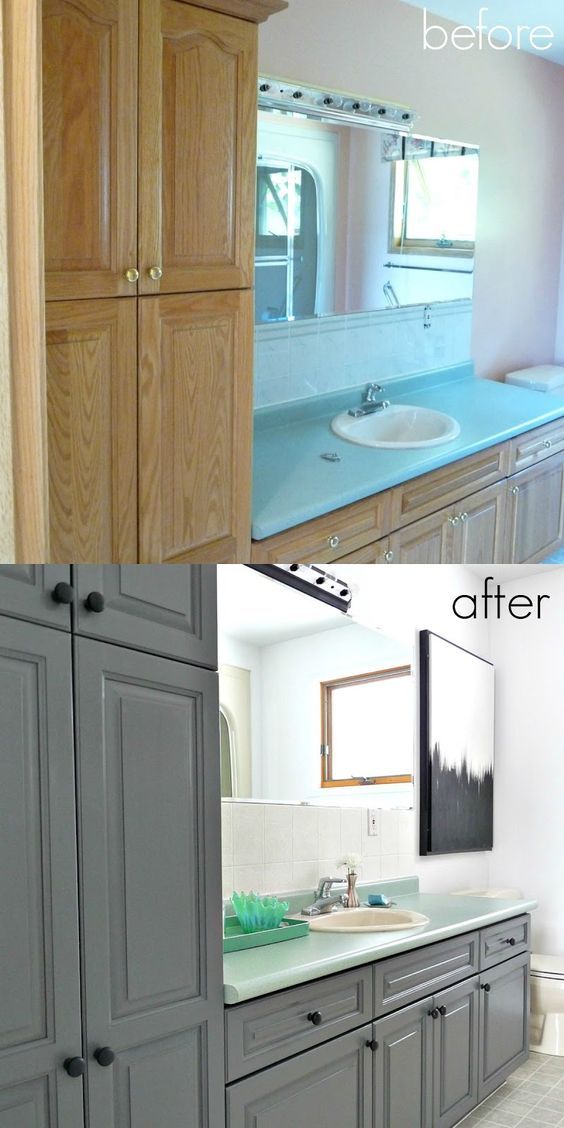 Bathroom Vanity Upgrade
Here's another renovation idea from that can help transform your bathroom. This one was created by Kate Riley from Centsational Style. She did more than just paint to rework her existing vanity. Riley built a new base into the vanity to raise it up and added furniture feet. Pictured here is only a "semi-after" photo of the vanity after it was primed. Although the vanity still needed to be painted and have a countertop installed, these small touches really revived the outdated look from before.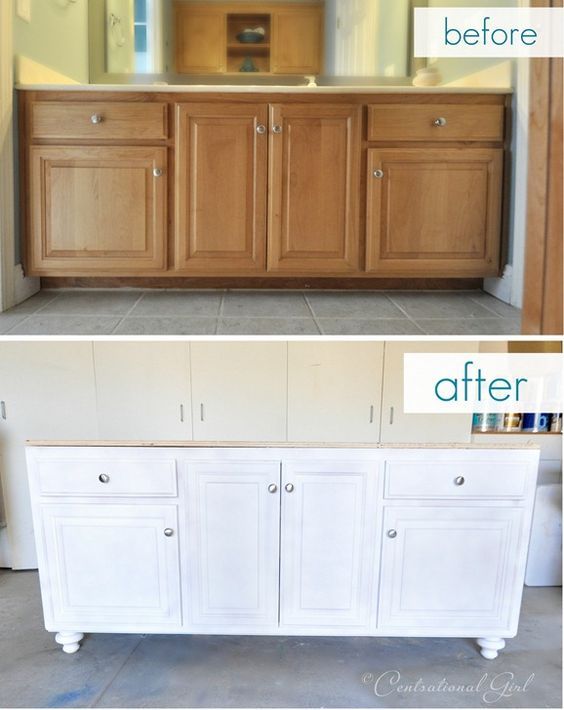 Whitewash Your Fireplace
To whitewash this fireplace, Dave and Kelly Davis mixed water and white paint. For a more transparent look, you can use less paint, but the amount you use primarily depends on your preference. To paint the fireplace, you can use rollers, brushes, or even rags. There really are no specific rules for this DIY. After you've applied the first layer of paint, you can decide if you want to add another layer or add more paint to the mix.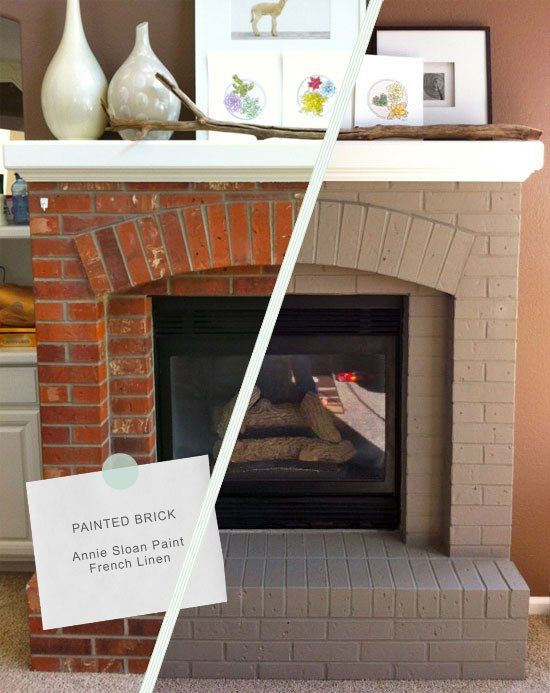 $200 Kitchen Update
The Mamas Girls' author Ali bought an older home and came across one of the cheapest ways to update her kitchen. Although she was a project-aholic on a budget, she dreamed of remodeling her home as she pleased. After moving in, she painted the cabinets ($30), purchased new cabinet hardware ($40), bought instant granite ($85), and installed a new faucet ($45). Take a look at Ali's affordable kitchen renovation if you're interested in updating your kitchen at an affordable price.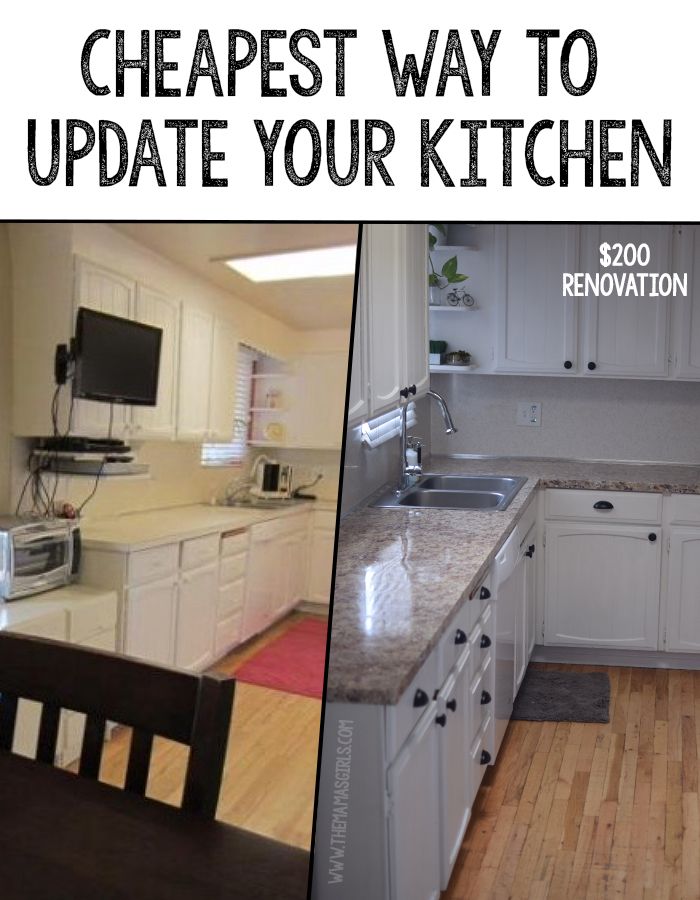 Paint Over Wood Paneling
After doing tons of research, consumer savings expert Lauren Greutman realized how to easily paint over the wood paneling herself. Out of all the methods she's tried, this is the easiest of them all! The products used for this home update only required using a high-quality oil-based primer, high-quality latex paint, and a paintbrush. The first step is to apply a coat of the oil-based primer. When it dries, add the second coat. Apply the paint once the primer dries and if needed, layer on a second coat. While this DIY seems simple, it's important to use only high-quality products if you want your wood paneling renovation to come together perfectly. Check out Lauren's blog to see which (specific) products she used.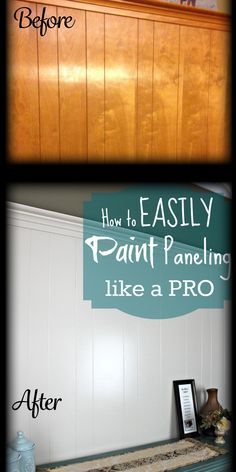 Farmhouse-style Ceiling Fan Makeover
On Hometalks's blog, Avanti Morocha shows us how she gave her dated ceiling fan a complete makeover using Chalk Paint®. The first step is using a screwdriver to remove the blades. For this specific project, Avanti used Chalk Paint® in Old White, Graphite, and Coco. To paint the fan, she made a wash with each of the colors to give it the nice, faded effect that you see in the photo. You can watch Avanti's video, to see the makeover from start to finish. She shows us how she applied the colors, as well as what ratios she used. You can also refer to her blog, which we find quite easy to follow.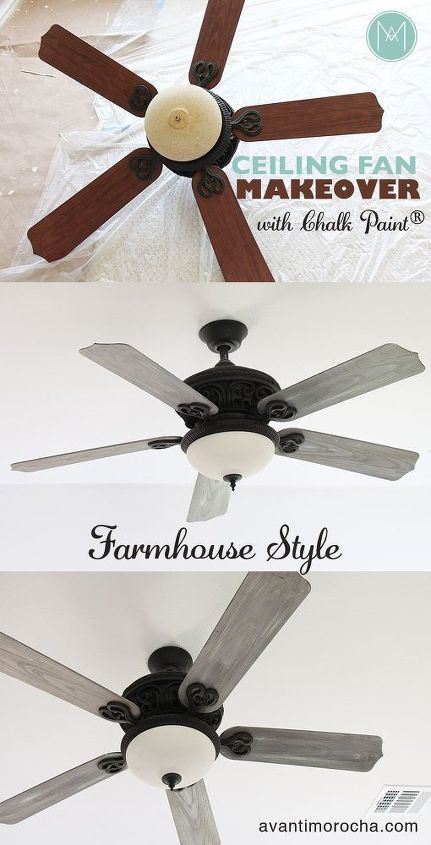 Stair Railing DIY Makeover
After updating her living room furniture, Blogger Melissa Woods envisioned a modern and sleek staircase railing. Instead of taking step-by-step photos, she recorded the entire DIY and turned it into a condensed, 5-minute video. She lists out the materials you'll need in her DIY stair railing blog. In total, the costs for the materials only came out to $32.84--what a steal!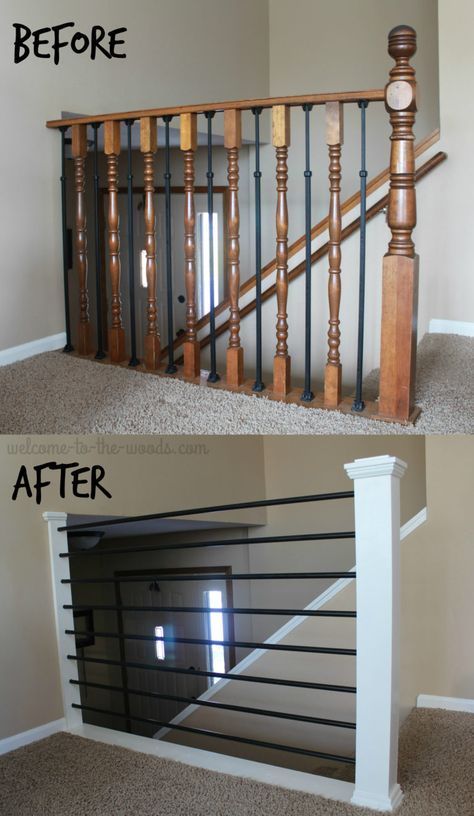 Say Goodbye to Brass
Sincerely, Sara D used Rust-Oleum's Painter's Touch Ultra Cover paint in metallic oil rubbed bronze to modernize this 90's faucet. Although she didn't use primer for this project, she recommends it so that the paint holds up. After taping the faucet surroundings, she added around three coats of paint and used Q-tips for the hard-to-reach areas. This process took about 2-3 days to complete, considering the drying process is a little lengthy. If a new faucet isn't in your budget, don't hesitate to give this project a go!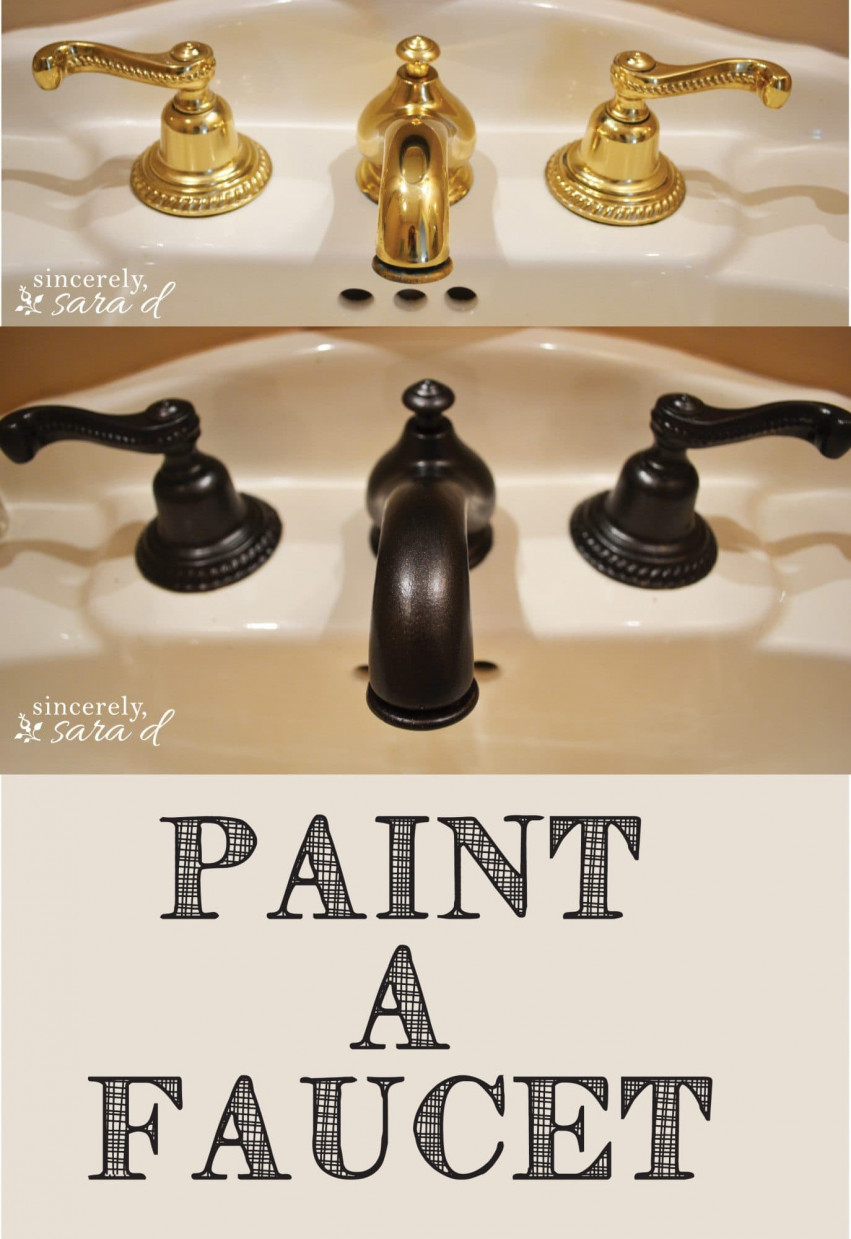 When it comes to DIY home improvement projects, the possibilities are endless. If your goal is to increase the value of your home before listing it for sale, one of our experts can help you to determine which updates will be worth the investment.
Selling Your Home?
Get your home's value - our custom reports include accurate and up to date information.
Get Home Value