What Repairs Should You Make Before Selling Your Home?
Unless they are searching for a bargain fixer-upper, the last thing home buyers want to see are defects and necessary repairs. Before putting your home up for sale, here are some of the most significant improvements you should consider making to avoid turning away potential buyers.
Exterior
First impressions matter, especially when a hefty price tag is attached. If the exterior of your home doesn't catch a buyer's attention, chances are they won't be interested enough to explore inside. A 2018 "Cost vs. Value" analysis from Remodeling Magazine found that exterior renovation projects held some of the highest return in regards to resale value. Inspect your roof for any broken tiles or shingles and be sure to fix problems as soon as you spot them in order to prevent any interior water damage. Also, inspect your deck for water or termite damage.
Floors
Floors and carpets that are torn or stained will be a major turn off for most potential buyers. Before putting your home up for sale, replace any cracked tiles and if your carpets are beyond cleaning, consider replacing them.
Bathrooms
Bathrooms are always a top selling point for a home. All plumbing should be spot on. Fix any leaky faucets and dysfunctional drains. Don't neglect any area of your bathroom, like broken shower tiles or an unsightly bathtub. While these repairs may seem basic, they will go a long way and will offer you a return on your investment when selling your home.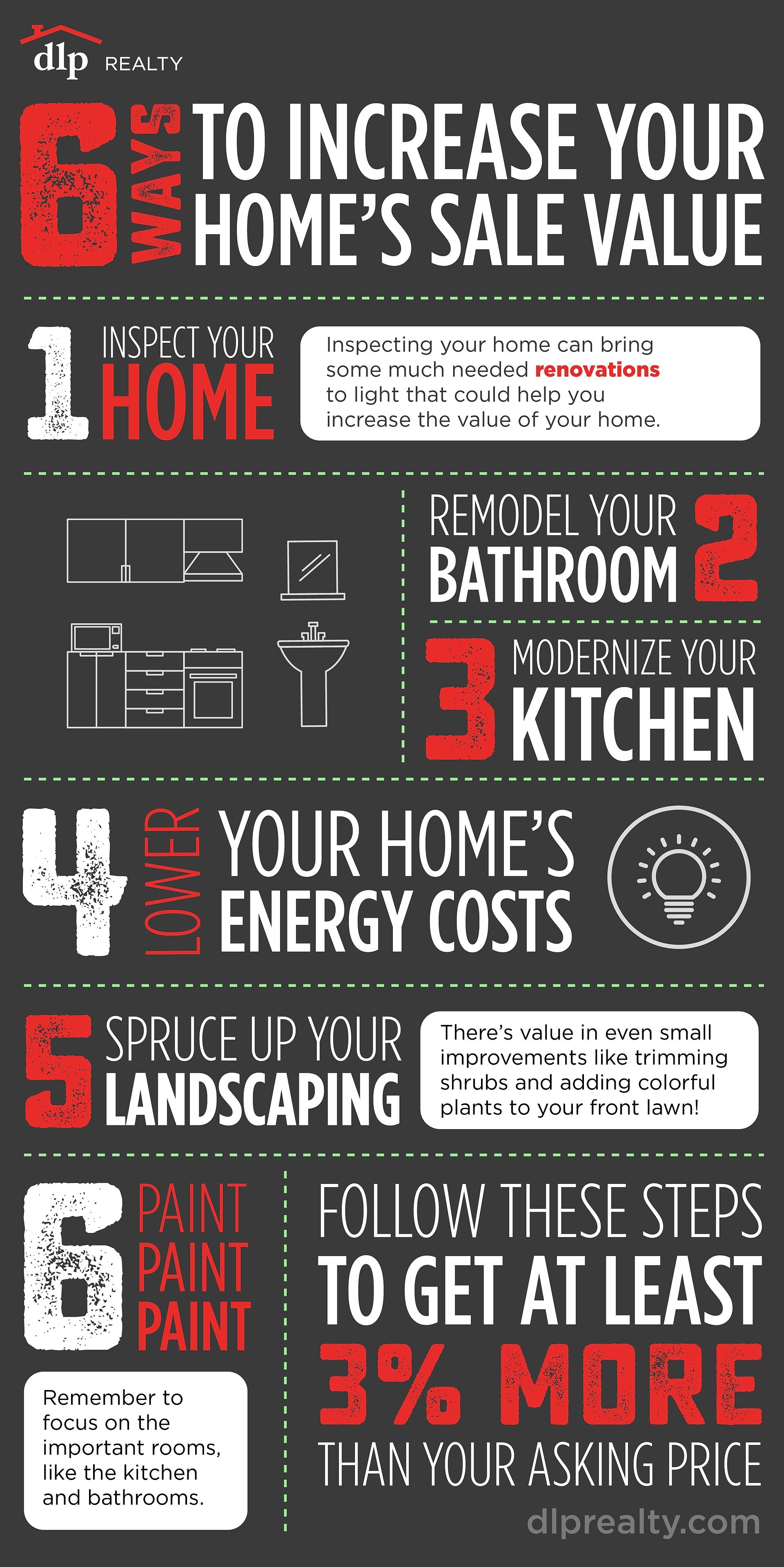 Refresh/Patch Walls
Painting is one of the most affordable renovations you can make on your home. Add a fresh, neutral layer of paint on your walls to hide minor blemishes. If your walls have any holes or dents, patch them first.
HVAC
If your HVAC system has been a little out of order lately, have a technician look into it. A fully functional heating, ventilation, and air conditioning system is an essential feature that should be running properly in any home that is up for sale.
Before investing money in home repairs, learn more about which repairs will boost your resale value during our FREE live webinar "Are Repairs and Staging Worthwhile?" on December 19th at 1pm.